Date received:
Thu Aug 02 2001, 08:11 AM PDT
---
Too many people have been wondering if I am still alive.

Perhaps an update is in order.

I am still in Istanbul, Turkey. I have been here almost two weeks, focused entirely on buying a motorcycle. At this point, I think it would be easier to carry a nuclear bomb across Asia than what I'm trying to do.

I had been holding off on posting updates since I wanted to avoid boring everyone with daily reports of, "I tried to buy a motorcycle today. It didn't work out. Tomorrow there is another possibility I am pursing. I hope that will work out."

Since I have been here, I have spent a total of about 45 minutes playing tourist; other than that, I have spent all of my time in motorcycle shops, in embassies, and taking buses around town trying to work out logistics. That, and going out drinking and dancing. All work and no play makes Jack a dull boy, right?

I am now almost a temporary resident, living in a place called Mavi Guesthouse. In exchange for all the help the staff have been giving me doing translations and driving me around town, I helped them get their website up. You can see it at http://maviguesthouse.com.

Buying a motorcycle in Turkey provides a unique window into the dark underbelly of Turkey; shady "dealers" who you have to follow around from shop to shop to see what they have to "offer," "ready to go" bikes which are nothing more than a chassis, promises of vehicles which never materialize.

In the course of my time here, I have met many wonderful travelers. I have met four different people who are riding Royal Enfields (British bike from 1947 built in India) across Asia, a Spanish couple who are motorcycling the same route as me, and an Australian who is doing it all by bicycle.

A day hasn't gone by when I haven't thought about grabbing my bicycle and joining him. It certainly would be easier.

Yesterday, I bought a motorcycle. A '91 Yamaha XT600. I was trying to get something a little smaller, but after 10 days of looking, I'd settle for a moped. It is a great touring bike; solid and simple. I paid 2,000,000,000 (yea, that's right BILLION) lira for it. I had to pay in cash; I walked into the motorcycle shop carrying 200 10,000,000 bills. Value in USD: 1650.

I thought my troubles were over, but instead they had only just begun. Before coming to Turkey, I called the Auto Association to enquire about arranging a carnet, the piece of paper that allows me to carry the bike across borders. In order to get the paperwork, you have to leave a large chunk of cash as a bond, to guarantee that you won't sell the bike along the way. Since I plan on selling the bike, I have been trying to leave as little money as possible, since it's not clear I'll ever see it again. I called them twice, giving them exact information on what I was looking for. They told me it would cost about 1.5 B lira (about US$1100.) After I had bought the bike, I went to the AA office, registration in hand. They told me I would have to leave a deposit of 3000 Swiss Francs, or about US$3000! Then they told me that even if I did leave the deposit, they wouldn't issue me a carnet anyway. I did not have kind words to share with them.

That is where things stood last night. Today, I called the English AA, asking them how much they want for a carnet. They wanted five times the value of the vehicle, or about US$8000. Finally, I tried my last resort. When I was in South Africa trying to buy a bike, I enquired about the carnet bond amount. It was only 100% of the value of the bike, or US$1650. I hope to get this money back, but since it's release is dependent on some government in SE Asia releasing my paperwork, I can't be sure of it. I submitted my paperwork a few minutes ago. I hope to hear whether it is possible by tomorrow.

In the meantime, I am in limbo. I have stopped the lengthy and expensive process of palm-greasing necessary to register the vehicle here, in case I have to pull the plug on the whole process. For now, I will just sit and wait for their reply. If they say yes, then I am in business. If they say no, then it is time to get those bicycling shorts!

Attached is a picture of my new bike, along with a picture of the cash necessary to acquire it!

In addition to dealing with the bike, I have been working on getting my necessary visas. Friday is the day of reckoning for Iran. After filling out four sets of forms, waiting in line three times, and paying US$60 in cash, I have had to wait ten days to hear if they think I am worthy of visiting their country. If they say no, I lose the money, and have to start all over again. I got a big scare the other day when I met another Brit (I am traveling on my British passport, hoping that they are less offensive and more welcome than Americans) who had been rejected twice. If only Tony Blair would stop kissing up to Bush by joining the US in bombing raids of Iraq, perhaps I wouldn't be having to worry about all this.

My Pakistani visa took 45 minutes. They even gave me a full set of maps with my visa. I have never had such a pleasant visa experience. My Indian visa should be done by now, I just have to go pick it up. All the excitement of the past few days has left me too busy to worry about things like picking up visas.

I continue to have good access to email. If you write me in the next few days, I should be able to respond promptly. I will be uploading more pictures/stories onto my site shortly.

peter

---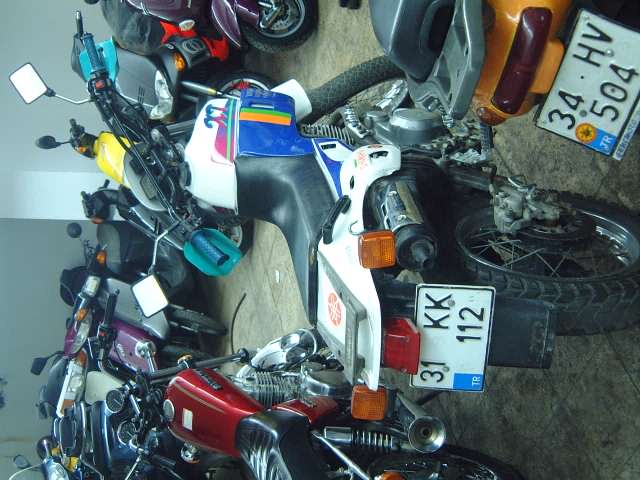 ---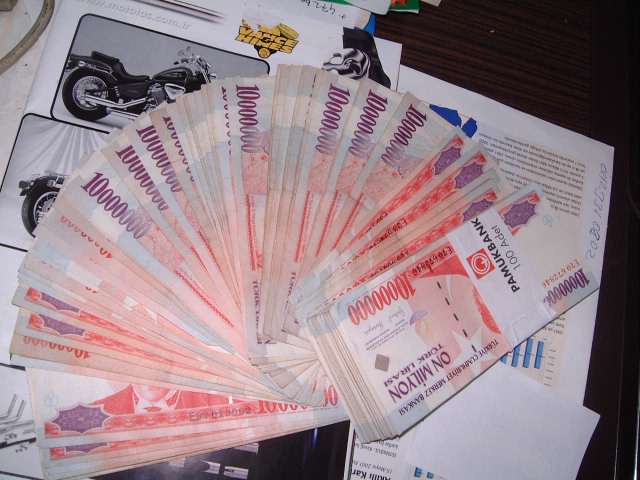 ---